Doune Castle
A visit to Scotland is not complete without seeing at least one castle. For us, that was Doune Castle. We had left Glasgow and were heading to Perth so we decided to make a pitstop at the incredible Doune Castle.
There is something inherently cool about visiting a place that has been used as a setting in a great movie or tv show. I'm a huge fan of Game of Thrones, so when I read that Doune Castle was used as the setting for Winterfell in the pilot episode, I knew we had to see it for ourselves. They did a lot of work in post-production to turn Doune Castle into the massive Winterfell that we saw on screen.
"Winterfell is our home. It's ours and Arya's and Bran's and Rickon's. Wherever they are, it belongs to our family. We have to fight for it."
~Arya Stark to Jon Snow
Doune Castle was also used for Monty Python and the Holy Grail, and Outlander. When you tour Doune Castle your admission comes with the free audio guide, which includes separate ones for Monty Python and Outlander. The Monty Python audio guide is narrated by Terry Jones. The Outlander audio guide is narrated by Sam Heughan - AKA Jamie Fraser. My husband, Dan, opted for the. Monty Python tour and I went with the Outlander tour. I loved being guided through an old Scottish castle listening to a lovely Scottish brogue and Dan loved listening to Terry Jones tell hilarious story after story about filming at Doune. I'm normally not a huge fan of audio guides because for me, it takes me out of the moment. I normally like to explore and read about the history as I go along, but these audio guides were were a wonderful way to be guided through this incredible castle and also learn some film & tv trivial along the way.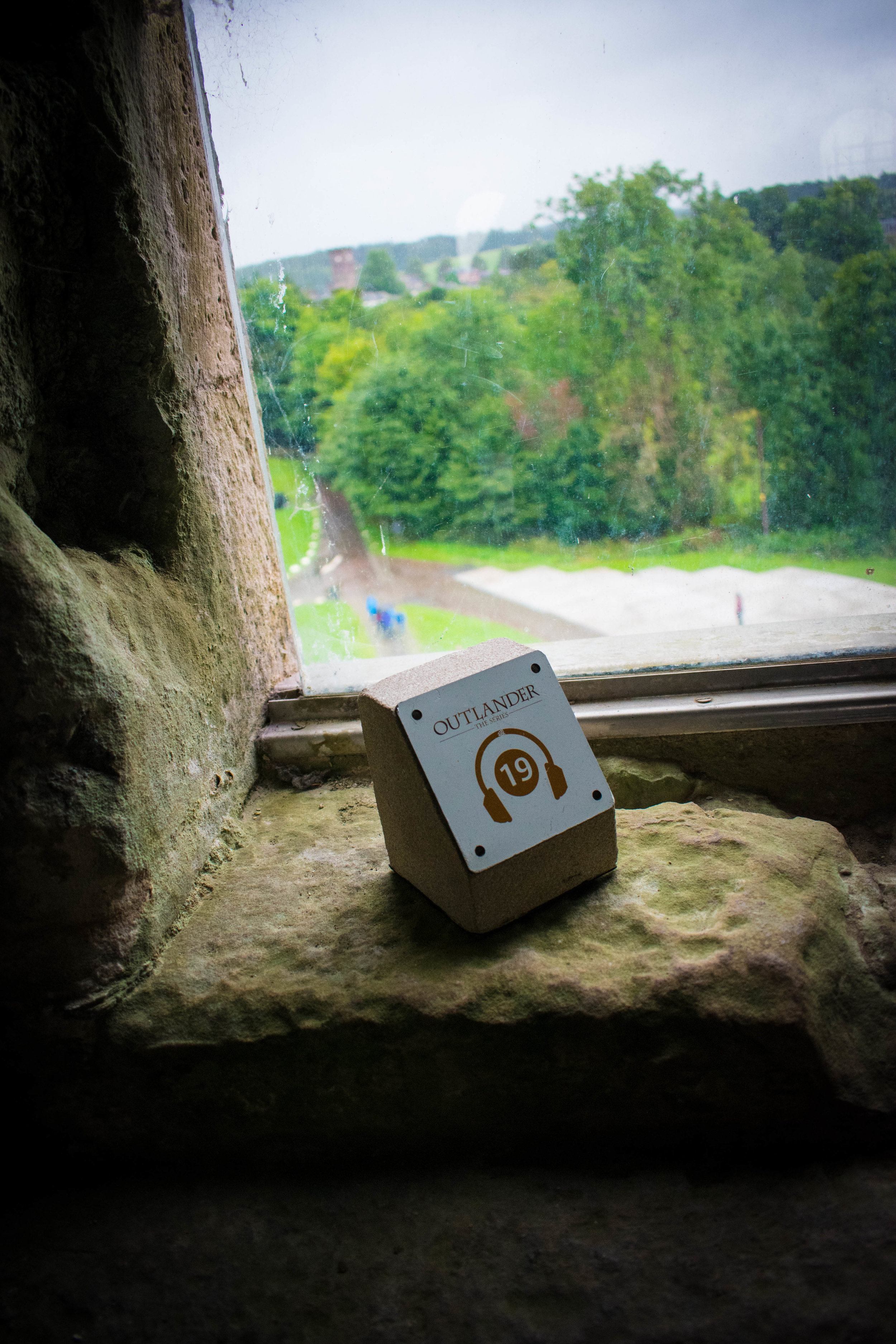 If you find yourself just north of Edinburgh with a few hours to spend wandering around a beautiful castle, then make a stop at Doune. You won't regret it.
Adventure Always.
Mary Kate
Looking for more?? Check out my Ultimate U.K. RoadTrip Itinerary for an epic 17 day adventure through England & Scotland!